OSMTransport 1.0 release
Par René-Luc D'Hont le jeudi 11 février 2010, 14:42 - Système d'Information Géographique (SIG) - Lien permanent
The 3Liz team is proud to annonce the 1.0 version publication of our application OSMTransport.
OSMTransport is a public transport network visualisation application describe in OpenStreetMap.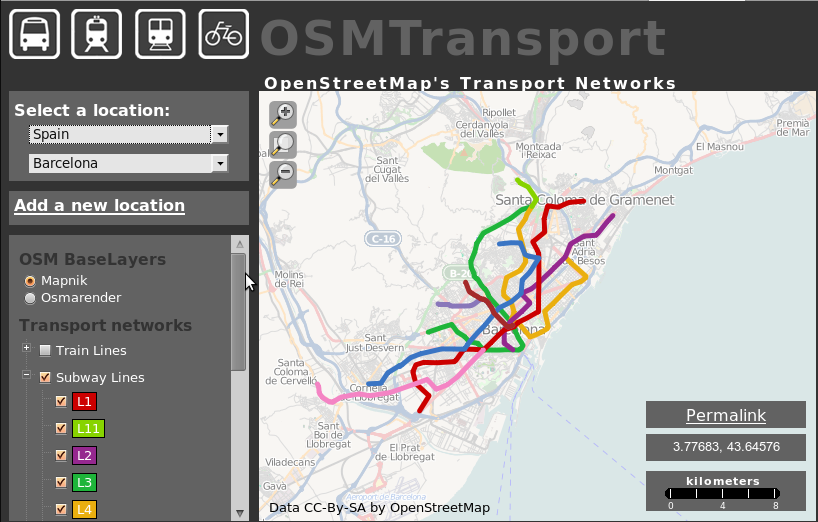 Compared to earlier publications, this version provides the following features:
world coverage : possibility to add "locations" (areas corresponding to a city on which you want to view network) in every country in the world. If a country is not in the combo box "Add a new location", thank you for the request and we will add it.
new design : map adapted to the screen size, quick access buttons to a transportation theme in the upper left, new look (pop-up, color, combo box, icons, etc..)
OpenStreetMap relations management used to define lines. Thus we can determine all the lines belongs to a bus, tram or subway stop and display it in the pop-up consultation.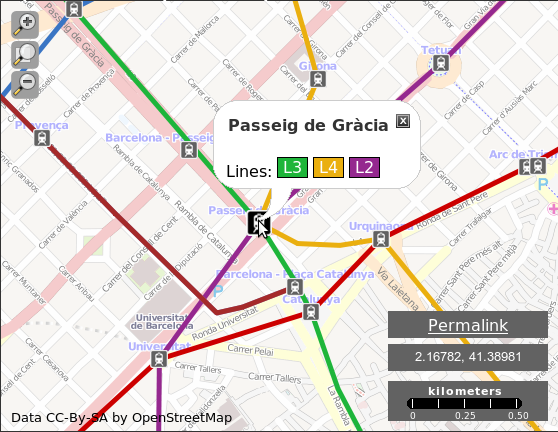 Take advantage of this tool to complete your city public transport network.