OsmTransport 0.2: minor update and new countries
Par René-Luc D'Hont le mercredi 15 juillet 2009, 18:20 - Système d'Information Géographique (SIG) - Lien permanent
We have updated our public transport networks application: OsmTransport.
This version 0.2 brings the following improvements and bug fixes:
Improvements :
The lines are always sorted by type (subway, bus, tram), but we added for each type a tree containing the details of the services according to the tag ref. This tree is located in the layer switcher and was coded with jQuery. It is thus possible to view a line at a time or just a few lines of your choice.
It is now possible to click on the lines to see the information on them. The popup displays the line number (the tag ref) on a background color of the line.
It is also possible to click on the bus, tram or metro.
Bug fixes :
We can now draw a single rectangle when we click on the button Draw.
The problem of the gap between the manipulation with the mouse to draw a rectangle and the rectangle is actually displayed corrected.
The countries added since the launch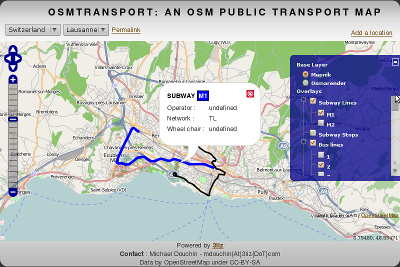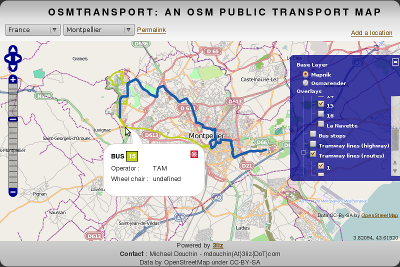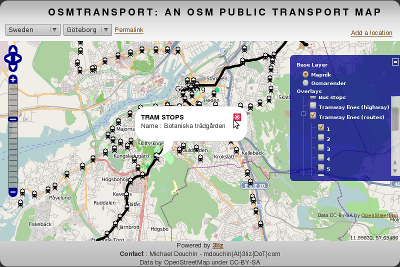 You can now discover what information (tags) are missing from the network of your city!